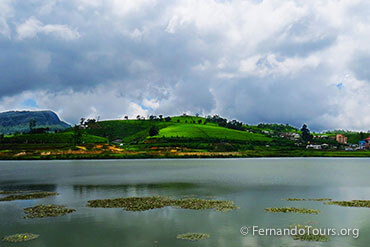 The Hill country of Sri Lanka is a sight to behold. After the heat of the low lands of Sri Lanka, the diversity of temperature and scenery of the high lands is incredible.
Kandy, Nuwara Eliya and Bandarawela, are three popular hill stations.
Nuwara Eliya being the highest, situated more than 6000 feet above sea level and also called 'Little England', as this is where the British built themselves a 'home away from home'.