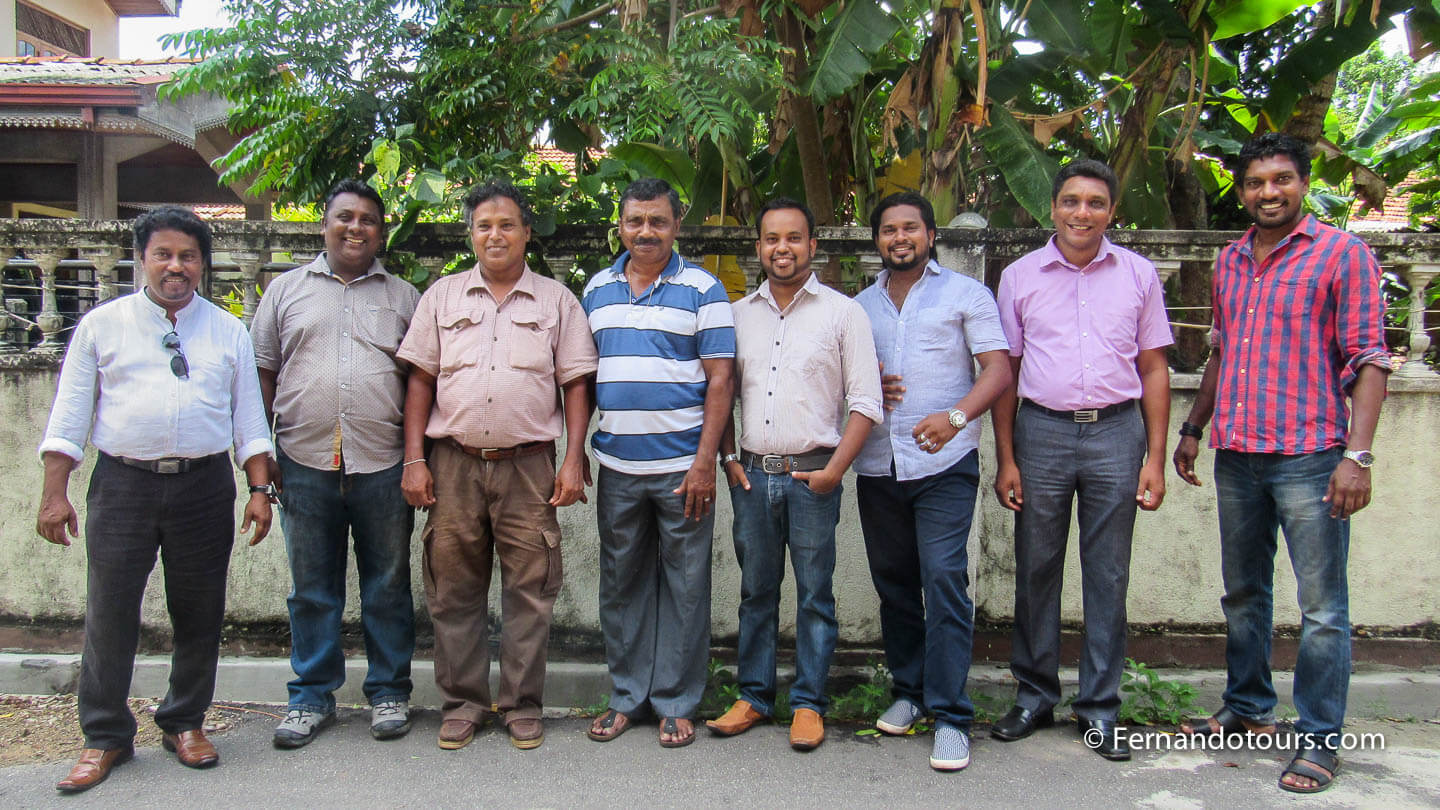 We will organize the best hotels, tours and private drivers for you
Are you looking for an experienced travel agency to plan your unforgettable holiday in Sri Lanka?
Fernando Tours would love to be your local travel agent and tour planner during your holiday. You give us the dates of your holiday, and we manage everything during your vacation. Airport pickup, private drivers, hotel booking and beautiful tailor-made tour packages.
We know the best holiday spots in Sri Lanka and how to get there
We are a local travel agency in Sri Lanka with many years of experience in ensuring safe travel for tourists in our country. Our specialty is to arrange tours for foreign guests who come to experience the best places in Sri Lanka. It doesn't matter if you are a couple, a small or large family or a business. We will be happy to arrange everything for you during your stay. We also arrange safe youth trips and unforgettable honeymoons for couples in Sri Lanka.
You get safe travelling with private drivers and tour guides during your stay
Our tour guides and drivers are all experienced, professional and English-speaking. According to your needs and interests, we will organize your tour and arrange an unforgettable holiday for you in our country. If you book Fernando Tours as your local travel agent, you and your family or traveling companions are ensured an exciting, safe and stress-free journey in Sri Lanka. With best hotel deals of course. Our office is situated close to Colombo International Airport.
Are you unsure where and how to start your trip planning? Don't hesitate to get in touch and ask questions. That's why we're here! We are looking forward to hearing from you.
→  Let's answer your questions
Want to secure your airport pickup?
Book a driver before you get here!
With Fernando Tours you get adventures and popular tour packages
We know our country well and already have several tours packages for you to choose from. Tours, that we know our guests love. But would you rather have a tailor-made tour? Then we will be happy to help you plan the perfect trip. Want to see the wildlife of Sri Lanka? Or take a cultural trip around to see the most popular places for tourists? Or maybe you want to start with an active round tour? And end your stay with a relaxing stay at one of the beautiful beaches of Sri Lanka?
Sri Lanka – Best hotel deals and private drivers
Nikolaj from Denmark
The only correct way to go vacation in Sri lanka is to use Fernando tours.
We got more than we expected and this makes our tour the best ever.
The guide and driver is superb, they know everything. Very good guide.
We give 5 stars to Fernando tours!
Why choose Fernando Tours for your holiday planning?
With Fernando Tours you get a local travel agent working round the clock for your well-being during your stay.
You see, nothing will make us happier than for you to return to Sri Lanka after a successful holiday. And, we have some of the best and kindest drivers.
When you get here, you will find that our private drivers are more than happy, to share their knowledge as you drive around the country. And yes, they do drive that extra mile to ensure you the best experiences during your vacation.