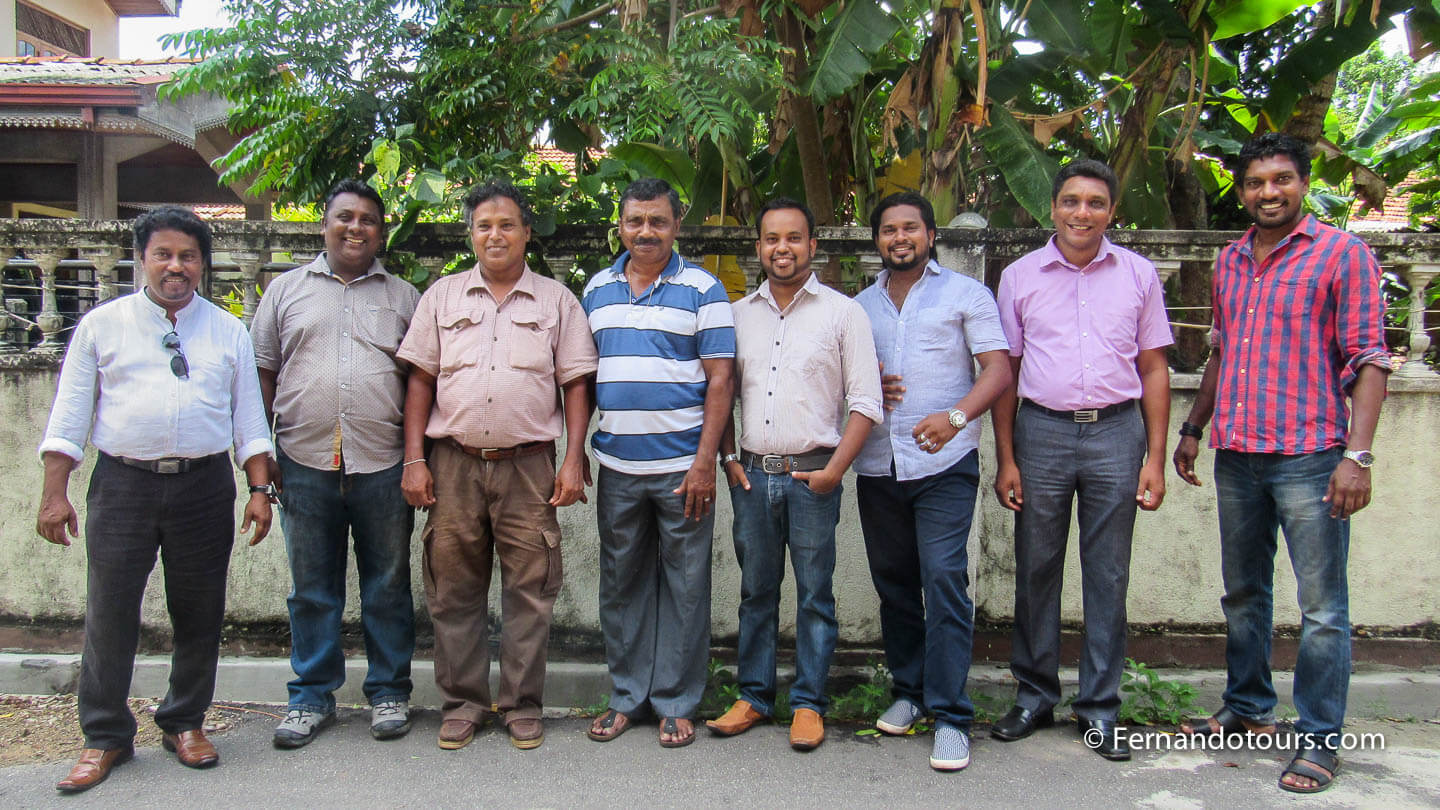 FERNANDO TOURS
PRIVATE DRIVERS IN SRI LANKA
Welcome to Sri Lanka and Fernando Tours
Fernando Tours is a local travel agency in Sri Lanka. Our office is situated close to Colombo International Airport.
We provide round tours in Sri Lanka for individuals and small and large groups.
Our tour guides and chauffeur guides are experienced and professional. According to your needs and interests they will arrange the tour plans for an unforgettable holiday in our country.
Our team will do anything to make you time in Sri Lanka stress free and exciting..
Make you life easy – Book a driver today!
Meet Mr. Fernando & some of our drivers
OUR ITINERARIES
We know our country well and have already planned some itineraries that our guests loves
If you desire a tailor-made tour, we will assist you in planning your perfect dream holiday
→  Take a look at our tours packages