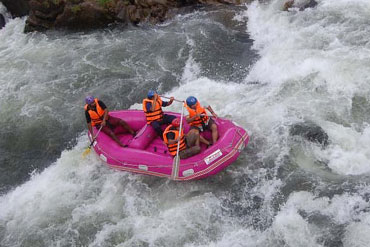 Kitulgala is one of the most famous places for White Water Rafting adventures.
However there are many more reasons why this spot, just 100 kms from the capital Colombo, is well worth visiting.
David Lean's epic war film "Bridge on the River Kwai" was filmed in this area of the Kelani River, which runs through Kitulgala, and the ruins of the bridge still remains.