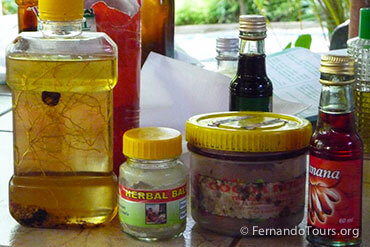 Where spices and herbs used for the Sri Lankan cuisine and medication are grown.
The staff takes you on a guided tour in the garden explaining how each plant and tree grows and what uses the herbs or spices are good for in the ayurvedic medicine.
Ayurvedic medicine is a part of the country's traditional health care systems, and is very commonly used in Sri Lanka.
After seeing the Spice Garden, it is possible to purchase remedies, such as oils, balms, creams and natural perfumes.