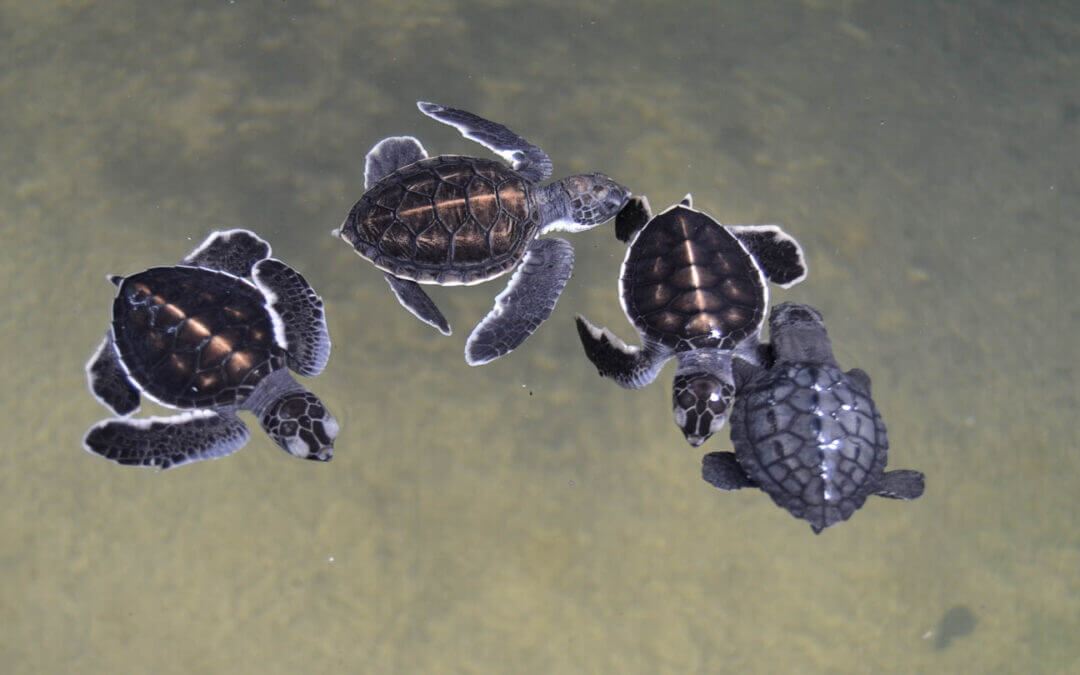 Sri Lanka is home to 5 out of 7 sea turtle species in the world. All species are threatened with extinction, and sea turtle hatcheries along the coast are doing a great job to keep the population growing.
In the Sea Turtle Hatchery we can see the baby turtles, as they are kept safe until they they are big enough to be set free in the ocean.
Sometimes if we are lucky, we can watch the baby turtles hatching from their eggs.
Please note there is a small entrance fee.